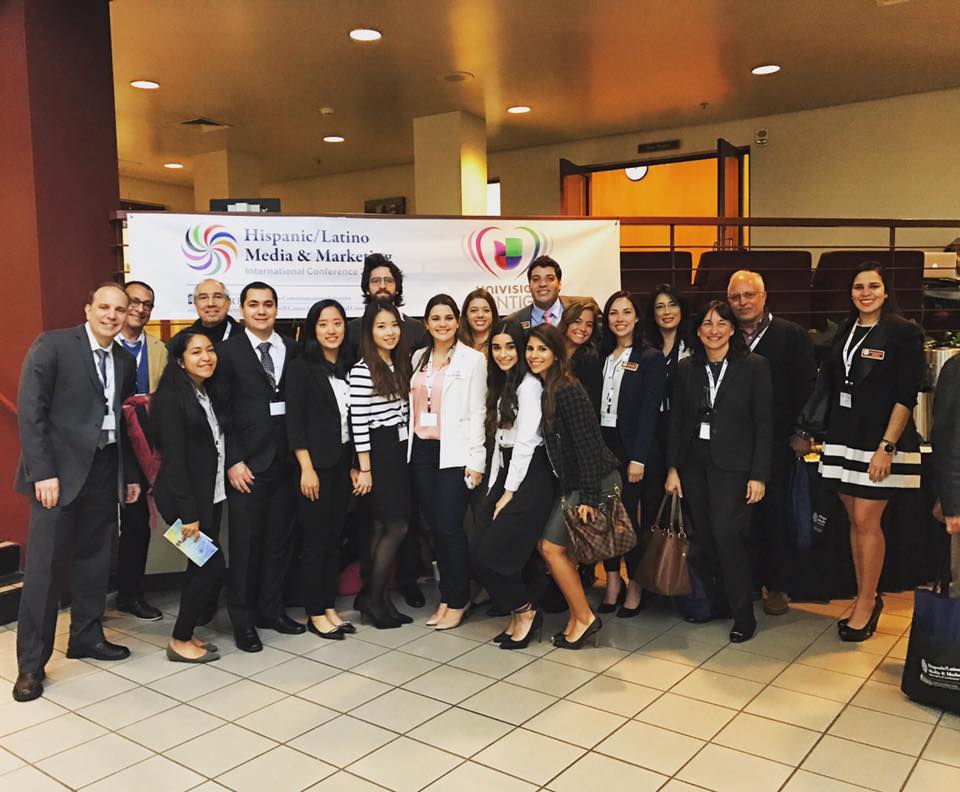 Los Angeles — Thirteen undergraduate and graduate students will be representing Florida State University (FSU) with original research on U.S. Hispanic consumers at an international conference mid-February.
The students, who have been researching various topics since the beginning of the 2016-2017 school year, will present their findings at the sixth annual Hispanic/Latino Media & Marketing International Conference at California State University in Fullerton. The Center for Hispanic Marketing Communication is a cosponsor of the event — which takes place February 16-18 — along with California State's Maxwell Center for International Communications and the Latino Communications Initiative.
The FSU students and their research topic are as follows:
Sydney Brown and Crystal Salvador-Zapote: Factors influencing high-involvement purchase decisions among Hispanic Millennials
Xiang Tang and Eliza Mengying Shang: Modeling the effect of language on Hispanics' online shopping behavior
Alejandro Estrada and Eliza Zhang: Exploring the impact of implicit and explicit product placement techniques on the Hispanic audience
Lane Blackmer, Nivia Escobar and Carlos Galindo: Comparing Spanish-preferred and English-preferred Hispanics' social media usage
Shannon Berigan and Gabriela Oliveira: Latino media consumption habits
Maria Fernanda Bayona: Hedonic vs. utilitarian coffee consumption across cultures
Alexandrea Smith: Motivational factors impacting Hispanics' attitudes toward skin care
In addition to presenters, various staff members of the Center will be attending the event.
About the Center for Hispanic Marketing Communication: The Center, housed at FSU, is the first of its kind in the U.S. Faculty and students operating the Center are conducting groundbreaking research, serving as a resource for the Hispanic and multicultural marketing industry and equipping students with cutting edge knowledge.
Please visit our website for more information: hmc.comm.fsu.edu. Or visit the conference website: http://conference.latinomediamarkets.com