Director and Associate Professor, Dr. Sindy Chapa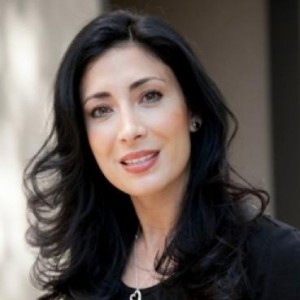 With over 10 years of teaching experience, Chapa has taught marketing courses in the U.S., Mexico and Chile.  Previously she worked as an Assistant Professor and the Director of the Center for the Study of Latino Media & Markets at The School of Journalism & Mass Communication at Texas State University (TSU) since 2008. While at TSU, Chapa served as organizing committee co-chair for two Assessing The State of Spanish-Language & Latino-Oriented Media International Conferences.  Global scholars from universities in Barcelona, Colombia, Mexico and Puerto Rico as well as the U.S. gather annually to present their research work, findings, and theories.  The conference typically covers topics about marketing communication, telecommunication policies, media adoption and culture, among others. At FSU, Chapa plans to continue her research, which focuses on the effect of advertising strategies on Latino consumers.  She will be teaching Hispanic Marketing Communication in the fall semester. Chapa earned a Ph.D. in International Business from University of Texas-Pan American, M.B.A. from the University of St. Thomas in Texas and a B.A. in Mass Media Communications with a minor in television and art design from Valle Del Bravo University in Mexico.
View Dr. Sindy Chapa's Resume
View Dr. Sindy Chapa's Video
Founder and Emeritus Director, Dr. Felipe Korzenny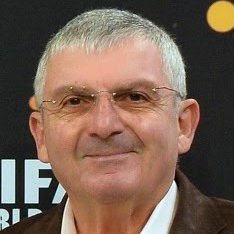 In the Fall of 2003, Felipe Korzenny, Ph.D. became Professor of Advertising and Integrated Marketing and Management Communication at Florida State University (FSU).  He received a B.A. in Advertising from the Universidad Iberoamericana in Mexico City, Mexico; an M.A. in Communication Research from Michigan State University; and a Ph.D. in Communication Research from Michigan State University. Prior to joining Florida State University, Dr. Korzenny founded Hispanic & Asian Marketing Communication Research  to help Fortune 1000 companies open doors to culturally diverse markets. H&AMCR was one of the first companies in the United States to explore multicultural market research. In 1999 H&AMCR merged with Cheskin to serve clients with integrated research and consulting services. He is co-author of the book written with his wife, Betty Ann, Hispanic Marketing, 2nd Edition: Connecting with the New Latino Consumer, published by Routledge, 2011.
Co-Founder, Dr. Betty Ann Korzenny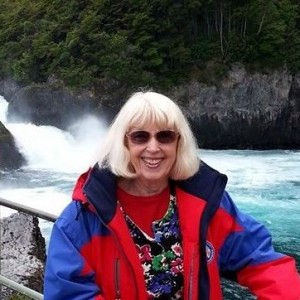 Betty Ann Korzenny, Ph.D. is the Co-Founder and Senior Advisor of the Center for Hispanic Marketing Communication at Florida State University. She is co-author with her husband, Dr. Felipe Korzenny, of the book, Hispanic Marketing: A Cultural Perspective, published by Elsevier, 2005, and Hispanic Marketing, 2nd Edition: Connecting with the New Latino Consumer, published by Routledge, 2011.
Her professional responsibilities prior to FSU, were as COO of Hispanic & Asian Marketing Communication Research and Cheskin. She also has held management positions in aerospace, technology and banking institutions with responsibilities for strategic planning and organizational development.
Korzenny received a Ph.D. from Michigan State University in Administration and Higher Education, an M.A. from Michigan State University's Program of Graduate Education Overseas in Education, and a B.A.from Vassar College in Child Study/Education. Her multicultural interests have predominated in both her academic and business experience.
Holl

y McGavock

Holly McGavock is a graduate of the Integrated Marketing Communication master's program at FSU and has worked since 2005 with the Center for Hispanic Marketing Communication, including post-graduation.  She continues to work with the Center as a lead instructor for Hispanic Marketing Communication, Multicultural Marketing Communication and Account Planning online courses.

Holly is currently employed as a Strategic Planning Director at Grey in New York City.  She has also worked as a strategic planner at agencies in Los Angeles and Miami.
Naomi Lopez
Naomi Lopez was born in Oklahoma to Venezuelan parents. She then moved to Argentina and Brazil as a child and has been living in South Florida since 2012. She is currently an undergraduate student pursuing a Bachelor of Science in Marketing as well as certificates in Multicultural Marketing and Global Citizenship. Naomi is a Graphic Designer at the Center for Hispanic Marketing Communication, helping to create a variety of material for the Center's events. She wishes to continue to interact with and learn from different cultures and enjoys learning different languages.
Chloe Lane
Chloe Lane is a master's student in the Integrated Marketing Communication program at FSU. Chloe is in her second-to-last semester and has completed the multicultural marketing communication certificate through the Center. She works with the Center and is excited to be involved in any way she can be, as her master's education has been funded in part through the help of the Center. Chloe intends to pursue a PhD after completing her master's and will forever be grateful for and inspired by the Center
Evianna Gianoplus
Evianna Gianoplus is an undergraduate student at FSU majoring in Media Communication Studies. She is interested in multicultural marketing, consumer insight knowledge, and market strategy and she is excited to work as a Research Assistant and Digital Marketer for the Hispanic Marketing Center and be part of a team with ambitious like-minded students. 
Richard Carretero
Richard Carretero is a first generation Cuban American from Naples, Florida. He is currently an undergraduate in his senior year and is majoring in Latin American & Caribbean Studies with an emphasis in Business Marketing and is in the process of completing the Multicultural Marketing Communications Certificate. In conjunction, he is interning at the Center for Hispanic Marketing Communications as a researcher. He has assisted graduate students with their research and is now working with Dr. Chapa on her research. He is also a staff member at the Center where he helps coordinate events, such as the Center's Hispanified that brings in students from local schools to learn about the importance and how to get into college.
Maria Jimenez
My name is Maria Jimenez and I am a Senior double majoring in Media/Communications Studies and Latin American and Caribbean Studies. I was born in Guanajuato, Mexico but raised in Naples, Fl. I am fluent in English and Spanish and speak basic Portuguese. Currently, I am the Media Coordinator for the Center for Hispanic Marketing. My responsibilities include creating content and running the Center's social media pages. I am also a part of the Center's Mentorship Program. My main focus right now is to learn more about the job opportunities available after graduation. I also hope that my future career allows me to use my Latin American and Caribbean studies major, whether that be by working in Latin America or working for a company that supports the Latinx community. Besides spending time with my friends, I enjoy watching movies and trying new foods. I hope to be able to travel more after I graduate.
Peiyao Yu
My name is Peiyao Yu, a master student in the Integrated Marketing Communication program. I am an international student from China. I am really honored to work for the Center for Hispanic Marketing Communication as a Graphic Designer in my last semester. I got my bachelor's degree in Marketing in China. I am interested in communication, so I choose the Integrated Marketing Communication program at FSU. Although my education experience has no relationship with art, I learn music for over a decade, and I like photography, making videos, drawing, and writing songs. I am also a Chinese writer and translator with several short novels and poems. This semester I learned more about Photoshop from Dr. Cortese and I am really interested in graphic design. Working for the Center provides me a good chance to improve my skills and meet new friends. Fortunately, I worked for the Center's 15th anniversary celebration at the same time. Although it was a challenge for me, I believe that I will learn more working with others
.
Faith Delle
Faith Delle recently graduated from Florida State University with a Bachelor of Science in Psychology and is currently pursuing her Master of Science in Integrated Marketing Communication. She feels inspired to use her psychology background, research experience, and multicultural marketing concentration toward a career in media research in the entertainment industry. Delle wants to dedicate her career to researching political messages and social issues in the media as well as seeking representation amongst culturally diverse populations in entertainment. In her free time, she enjoys watching thrillers, reading about human motivation, and running
.
Lauren Lootens
Lauren Lootens is currently enrolled in the Integrated Marketing Communications master's program at Florida State University. She received her bachelor's degree in Elementary Education from FSU. Following graduation, she spent two years teaching in highly diverse communities. This experience working with under-represented groups, coupled with her interests in digital media, led her to pursue a career in communications. She currently does Public Relations for the Center for Hispanic Marketing Communication. Additionally, she is pursuing a certificate in Multicultural Marketing and is a member of a research group focusing on consumer behavior in an ever-changing market. She is passionate about sustainability, ethnic diversity, and body-inclusivity in marketing. Her goal is to help lead the way in improving representation of minorities in media.
.
Mario Chica
I was born and raised in Colombia. I am currently a junior at Florida State with a double major in Sport Management and Psychology. Also, I am doing a minor in Center for Hispanic Marketing and communication and volunteer at the Hispanic Marketing Center. I love sports especially basketball, soccer and tennis. I am interested in be a sports agent in the future and help the Hispanic market in the world of sports
.
Qijia Zang
I am currently a first-year master student at FSU School of Communication and majoring in Integrated Marketing Communication. I worked in Shenzhen (China) before and realized my true passion for communication and research in general. I've been very curious about different cultures and how and why people think or behave in a certain way. As an international student, I have experienced a lot of culture shock since I came here, which is very exciting for me. I found the opportunity to learn at Center for Hispanic Marketing Communication truly priceless. Personally, I hope to keep exploring Multicultural Marketing Communication and apply what I've learned to help people understand each other better rather than misunderstanding and dividing.
.
Carolina Perez
I am currently a first year masters student at the FSU School of Communication, and currently pursuing a degree in Integrated Marketing Communication as well as the Multicultural Certificate in Marketing. I was born and raised in Miami, Florida and have always loved being around people from different backgrounds and cultures as I love learning from others and seeing what truly is important to them. While I completed my undergraduate career also at FSU, as a Media and Communications Major, I found the Center in my Graduate career and could not be more excited. I am currently a part of the Center and have learned so much in my little time here. While I am still figuring out what I would like to do as a future career, I look forward to learning and growing with the center and finding my way. I enjoy cooking, singing, watching sports, and planning events, hopefully I can find a way to channel these things somehow in my future career.
.
Talalah Khan
Talalah Khan is a Master's student in Integrated Marketing Communication at Florida State University. Talalah is greatly inclined towards the study of Multicultural Marketing and New Media Technologies. When she's not busy with schoolwork, she's either reading or binge-watching Netflix. These days she's enjoying Kafka with some heavenly quesillo. 
.
Alba Elena Barreto Martinez
Alba is an international student from Caracas, Venezuela, where she graduated from Universidad Católica Andrés Bello with a Licentiate degree in Industrial Relations. She's currently in the last semester in the Media and Communication Studies Master's Program at FSU while also pursuing the Multicultural Marketing Communication certificate. Her research interests include media effects and media psychology in TV and film and hopes to incorporate multicultural knowledge into developing culturally relevant media content in the future.
.
Meng Tian
Meng Tian is a student from Beijing, China, a second-year student at Florida State University, who studies at the Integrated Marketing Communication program, and a graduate researcher at the center for Hispanic marketing communication. Meanwhile, he is pursuing a multicultural marketing certificate. As an International student, Meng has witnessed how culture can make differences. Therefore, he is interested in multicultural marketing through new media. Moreover, Meng's research interest also includes consumer behavior and gender in communication. While working as a student and a researcher in the Center, Meng has helped to sort massive longitudinal data regarding multicultural media consumption, which was collected from 2007 to 2019 by the Center.
.