Director and Assistant Professor, Dr. Sindy Chapa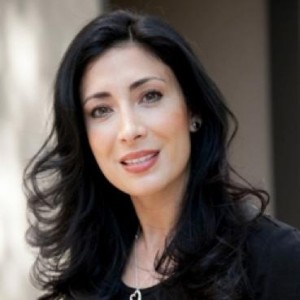 With over 10 years of teaching experience, Chapa has taught marketing courses in the U.S., Mexico and Chile.  Previously she worked as an Assistant Professor and the Director of the Center for the Study of Latino Media & Markets at The School of Journalism & Mass Communication at Texas State University (TSU) since 2008. While at TSU, Chapa served as organizing committee co-chair for two Assessing The State of Spanish-Language & Latino-Oriented Media International Conferences.  Global scholars from universities in Barcelona, Colombia, Mexico and Puerto Rico as well as the U.S. gather annually to present their research work, findings, and theories.  The conference typically covers topics about marketing communication, telecommunication policies, media adoption and culture, among others. At FSU, Chapa plans to continue her research, which focuses on the effect of advertising strategies on Latino consumers.  She will be teaching Hispanic Marketing Communication in the fall semester. Chapa earned a Ph.D. in International Business from University of Texas-Pan American, M.B.A. from the University of St. Thomas in Texas and a B.A. in Mass Media Communications with a minor in television and art design from Valle Del Bravo University in Mexico.
Founder and Emeritus Director, Dr. Felipe Korzenny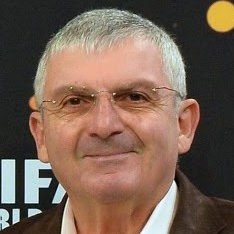 In the Fall of 2003, Felipe Korzenny, Ph.D. became Professor of Advertising and Integrated Marketing and Management Communication at Florida State University (FSU).  He received a B.A. in Advertising from the Universidad Iberoamericana in Mexico City, Mexico; an M.A. in Communication Research from Michigan State University; and a Ph.D. in Communication Research from Michigan State University. Prior to joining Florida State University, Dr. Korzenny founded Hispanic & Asian Marketing Communication Research  to help Fortune 1000 companies open doors to culturally diverse markets. H&AMCR was one of the first companies in the United States to explore multicultural market research. In 1999 H&AMCR merged with Cheskin to serve clients with integrated research and consulting services. He is co-author of the book written with his wife, Betty Ann, Hispanic Marketing, 2nd Edition: Connecting with the New Latino Consumer, published by Routledge, 2011.
Co-Founder, Dr. Betty Ann Korzenny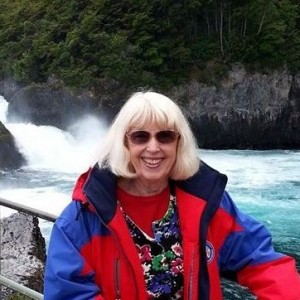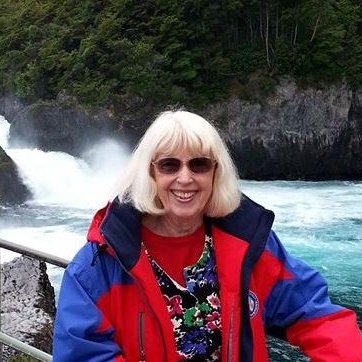 Betty Ann Korzenny, Ph.D. is the Co-Founder and Senior Advisor of the Center for Hispanic Marketing Communication at Florida State University. She is co-author with her husband, Dr. Felipe Korzenny, of the book, Hispanic Marketing: A Cultural Perspective, published by Elsevier, 2005, and Hispanic Marketing, 2nd Edition: Connecting with the New Latino Consumer, published by Routledge, 2011.
Her professional responsibilities prior to FSU, were as COO of Hispanic & Asian Marketing Communication Research and Cheskin. She also has held management positions in aerospace, technology and banking institutions with responsibilities for strategic planning and organizational development.
Korzenny received a Ph.D. from Michigan State University in Administration and Higher Education, an M.A. from Michigan State University's Program of Graduate Education Overseas in Education, and a B.A.from Vassar College in Child Study/Education. Her multicultural interests have predominated in both her academic and business experience.
Holl

y McGavock

Holly McGavock is a graduate of the Integrated Marketing Communication master's program at FSU and has worked since 2005 with the Center for Hispanic Marketing Communication, including post-graduation.  She continues to work with the Center as a lead instructor for Hispanic Marketing Communication, Multicultural Marketing Communication and Account Planning online courses.

Holly is currently employed as a Strategic Planning Director at Grey in New York City.  She has also worked as a strategic planner at agencies in Los Angeles and Miami.
Xiang Tang
Research Assistant
My name is Xiang Tang, majoring in Integrated Marketing Communication program. Now, I am a research assistant at the Center for Hispanic Marketing Communication for helping the center to analyze data by using SPSS in order to revise the Hispanic Marketing: Connecting with the New Latino Consumer textbook's charts and figures.  IMC is my second master that I am pursuing at Florida State University.  I just got my first master's degree in Publishing Science-Digital and New Media at Wuhan University, China, in June 2015.  When I was in China, I played percussion and was always a member of schools' orchestras since I was in high school.  I also like hanging out with friends, playing with my kitty, going fishing, etc. in my leisure time.  The languages that I can speak are Mandarin, Cantonese, and English.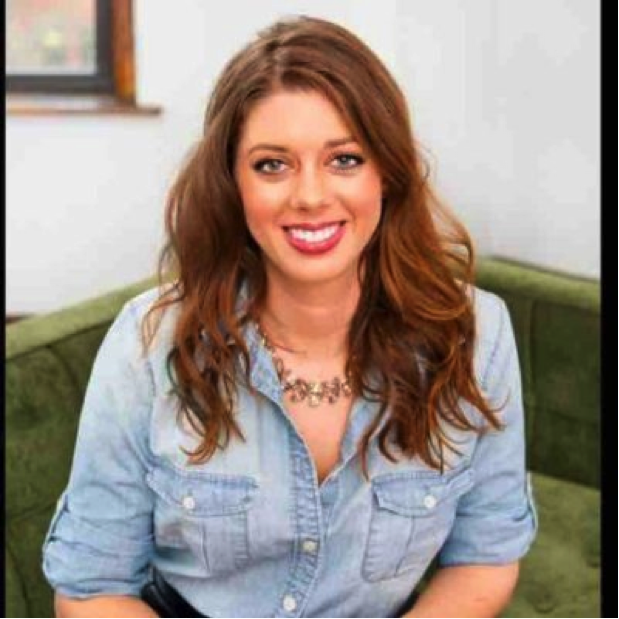 Lane Blackmer


After graduating from Michigan State University with a Bachelor's Degree in Journalism and an external specialty in Philosophy, Lane Blackmer bounced around from various journalism gigs in Philadelphia for almost five years. She's dabbled in event planning, social media management, and copy writing for websites for three years. Blackmer left the East Coast for Florida State University to get her Master's Degree in Integrated Marketing Communications with a graduate certificate in Hispanic Marketing Communications. At the Center for Hispanic Marketing Communications, she is the editor of the newsletter and works with the public relations team. Blackmer is interested in learning about other cultures and loves a challenge. Among her hobbies are: international travel, yoga, learning new languages, and searching for Tallahassee's best coffee shop.
Christopher Turner


I am a current junior at FSU. I was born in Kentucky, but have lived in Florida for the majority of my life. I am majoring in Spanish with a minor in Marketing. I want to pursue a career in International Affairs or International Business.
Maria Fernanda Bayona



www.mariabayona.com 
LinkedIn  https://www.linkedin.com/in/mariabayona


I am originally from Colombia. I am currently enrolled in Florida State University's graduate Integrated Marketing Communications program and pursuing a certificate inMulticultural Marketing Communications. I expect to graduate in May of 2017.  I received a double bachelor's degree in Social Communication and Marketing and Advertising at Universidad Autónoma de Bucaramanga in Colombia. Currently, I am the Director Assistant at The Center for Hispanic Marketing Communication at FSU and I am an intern at Moore Communication Group Latino in Tallahassee, FL. I am passioned about branding, marketing, and public relations with the Hispanic population in the U.S. My academic and professional experience has provided me skills in areas like strategic communication, digital marketing, advertising campaigns, canvas model business, graphic design, multimedia, business intelligence and public relations. With an international perspective in marketing, I am bilingual, motivated and a resourceful marketing professional seeking to begin my career with a company that allows me to grow and showcase my exceptional multicultural and Hispanic perspective, communication, graphic design, and team leading skills. I bring together innovative strategies and positive energy to create an impact through results-driven campaigns.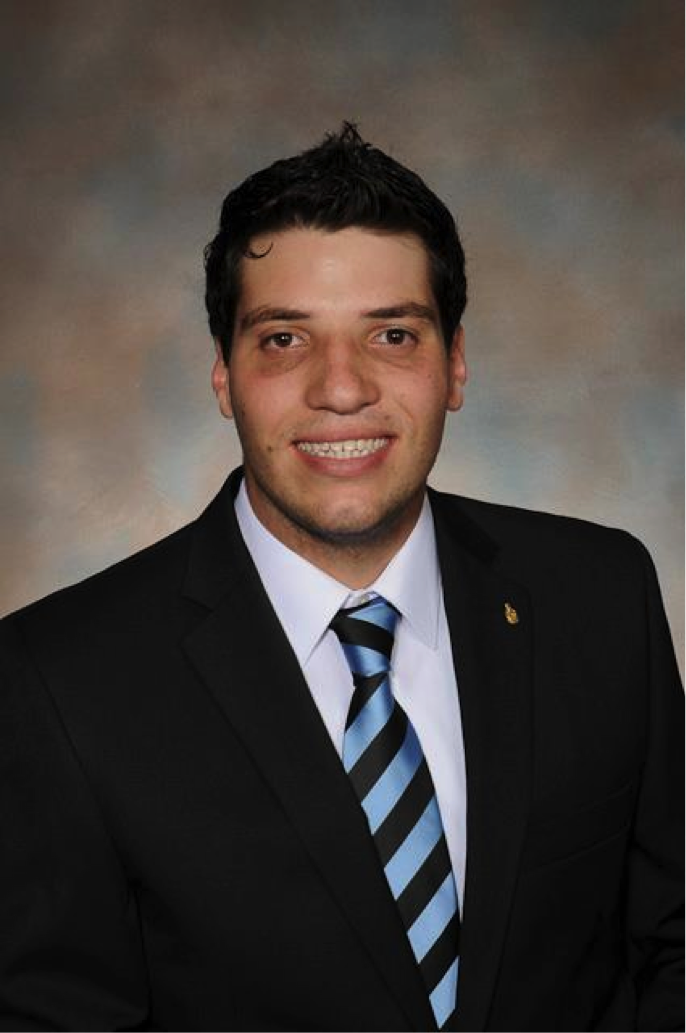 Carlos Galindo


Born and raised in Bogota, Colombia, I am presently, a Graduate Teaching Assistant at The Florida State University College of Communication and Information and I am pursuing my Master's in Integrated Marketing Communication with a certificate in Multicultural Marketing. I also received my undergraduate degree at FSU, graduating with a double major in Business Management and Marketing in 2014. Additionally, I am the Community Outreach Coordinator at The Center for Hispanic Marketing Communication. My professional experience, which mirrors my passion for business, is coupled with my ability to adapt and embrace challenges, allowing me to grow both personally and professionally. My family's continual support, my diverse, cultural background and my professional success within the United States have inspired me to leave a lasting and positive impact within my immediate community and ultimately on this world.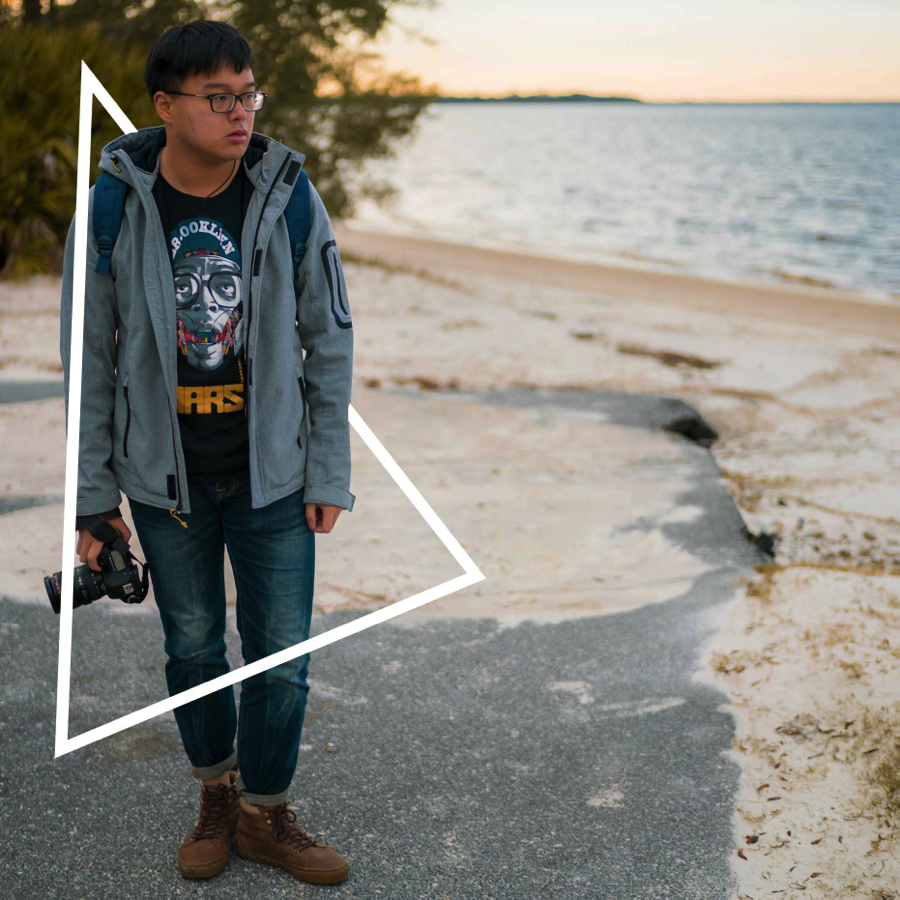 Kuan Ni
I am an international student from China, and just started my study in Integrated Marketing Communication in this spring semester. Studying abroad is an amazing but also challenging experience, and working in the center could be the one of the most exciting things for me.
During my undergraduate period, with a four-year study in TV and Broadcasting Directing, I gained a lot of experience in design and videography. Then I developed the interest in marketing and public relations in my internship, so I decided to go to FSU to get my further education.
Since my career goal is to be a digital marketing specialist, I grasp every opportunity to improve my relative skills and turn my professional knowledge into practice. I worked as an intern graphic designer in Center for Hispanic Marketing Communication since last semester and now I become the leader of graphic design team. Thanks to the center of Hispanic Marketing Communication, I have many opportunities to meet so many awesome people.
Mengying (Eliza) Zhang

This is my second semester in the Integrated Marketing Communication program in FSU as a graduate student. I received my bachelor degree in Accounting with a minor in Finance at Zhengzhou University in China. Mandarin is my first language and I speak English fluently. Now I am working with Dr. Chapa at the Center for Hispanic Marketing Communication as a website coordinator. I am responsible for managing content, maintaining continuity of themes, designing layout to website. Also being the ambassador in the Center for Intensive English Study Program by promoting the center to Chinese market let me to apply the knowledge that I learned both in class and in the Center for Hispanic Marketing Communication into the real world. I enjoy talking with people and learn new things both in academy and life. Reading, doing yoga, traveling and playing piano are things that I like to do in my spare time. I am looking for advice on how to do researches in market and using them into real work world, which related to integrated marketing communication and accounting area.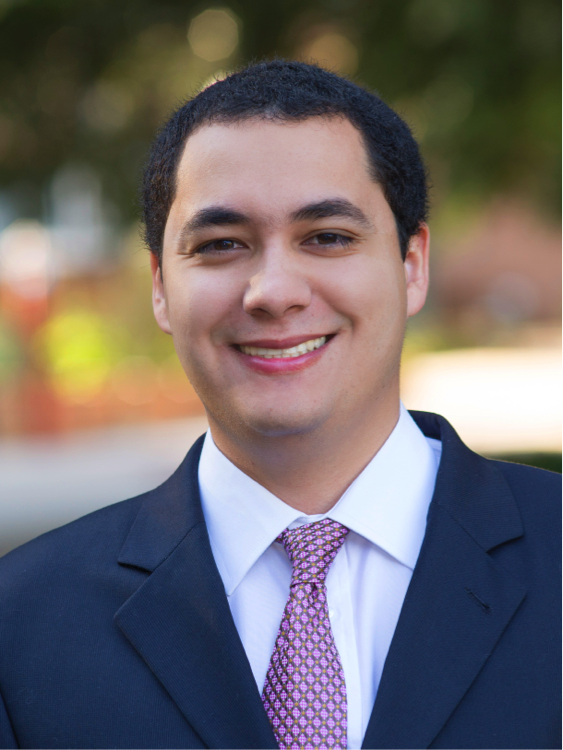 Daniel Lopez


I'm a Finance Master's student at the Florida State University. I received my Bachelor's Degree in Business Administration at the Autonomous University of Bucaramanga, UNAB, Colombia. I'm fluent in both English and Spanish. After receiving my Bachelor's Degree, I interned at an engineering company in Colombia. When I completed the internship, I was asked to stay to continue working full time. My responsibilities included handling the company's finances, calculating the profitability of engineering projects, and negotiating rates with banks. For the three years I worked there, I held several positions — including Logistics, Project Management, and Associate Management. Prior to beginning my graduate studies at FSU, I interned at the Center for Hispanic Marketing Communications handling finances and accounting during the fall 2015 semester. After the internship, I returned to Colombia, where I worked until I began my graduate studies the following summer semester. In my free time, I play squash and soccer. I also enjoy visiting new places around the world. My favorite trip so far was to California. My career goal is to explore the U.S. finance job market in the areas of investments, corporate finance, banking, and risk management.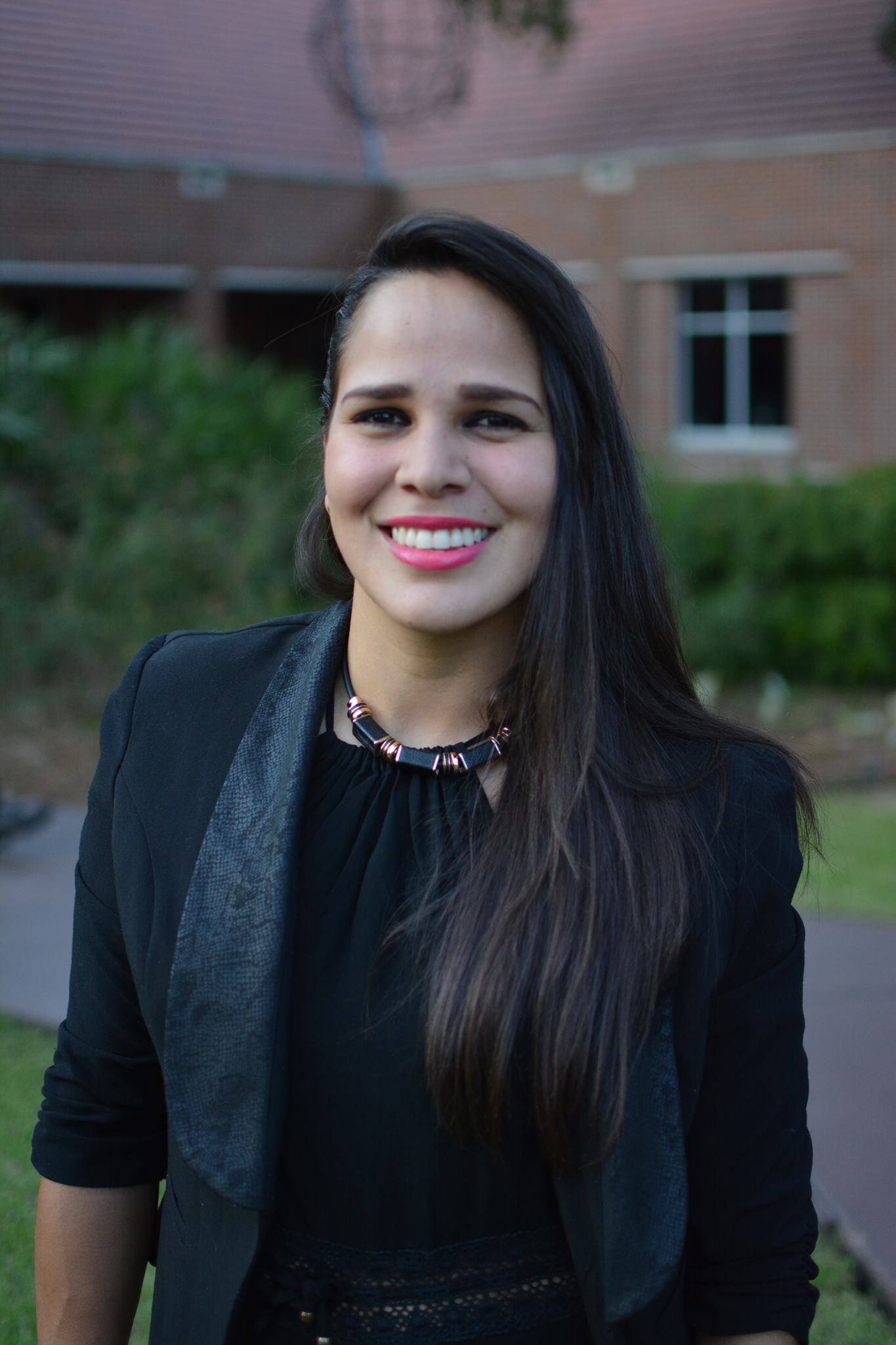 Nivia Escobar-Salazar

I am a graduate student in the Integrated Marketing Communications program. Being here is a dream come true that started a long time ago. I am from Colombia and always considered continuing my studies in the U.S. to learn about many diverse cultures and engage others within the Latin culture, which is becoming more important every day around the world. I finished my undergraduate degree in Communication and Journalism in Universidad Del Norte, Barranquilla, Colombia. In between my school years, I worked as journalist in the Carnaval de Barranquilla and other city events, I was an intern in the Colombian Air Force, and I belonged to the Women's basketball, soccer, and tennis teams. I won a Student Scholar Athlete Award in 2012. Then,I came to this country three years ago without having ever spoken or written a word of English; however, in my mind an obstacle like that was just another challenge I needed to work through to achieve my goals. Since then, I have learned English in addition to Portuguese so I can achieve my long-term goals in working within the entirety of the Latin Community. Since arriving in Maryland, where I studied English, I worked as an intern and volunteer with Hispanic organizations.  I worked with the U.S. Hispanic Chamber of Commerce in Washington D.C., the Maryland Hispanic Business Conference, served as a radio show co-host onLatinos en Maryland, supported MCTV at Montgomery College by interning for the program Generacion Latina, and served as an associate editor at a Colombian television station also in Washington. Before moving to Tallahassee, I was the president of the Brazilian Club in Montgomery College, and I also assisted the college's women's soccer team. In general, my experiences have given me knowledge in being multilingual, using programs such as cmap tools, final cut pro, Adobe Premiere-pro, marketing plan, among others.
Sydney Brown

I am currently in the Integrated Marketing Communication master's degree program at Florida State University.  I received my undergraduate degree in Sociology, with a minor in Psychology.  I am currently employed at Florida State University as an online mentor for Public Relations.  I am interested in account planning, ethnographic research, and better understanding the U.S. Hispanic market. En mi tiempo libre me gusta correr, salir con mis amigos, y practicar español.
Valerie
Valerie was born in Barranquilla, Colombia but has lived in the US most of her life. She is currently a sophomore student at FSU majoring in Information, Communication, and Technology (ICT), minoring in retail entrepreneurship, and completing the undergraduate certificate of multicultural marketing. She speaks English and Spanish as well as a little bit of French. She is passionate about vintage fashion from the 1930s-1950s and hopes to own her own online store one day selling her own vintage-inspired clothing. She also loves modeling, adventure and traveling, listening to classical music, Celtic music, musicals, and jazz music, and dancing to swing music as well as merengue and salsa. For now she is interning at the Center for Hispanic Marketing Communication and gaining experience in public relations. She hopes to get more internship opportunities in the future before graduating dealing with marketing, advertising, public relations, communications, and business entrepreneurship and management so that upon graduation she can get a job in one of those areas and eventually use her skills and experience to create her own e-business.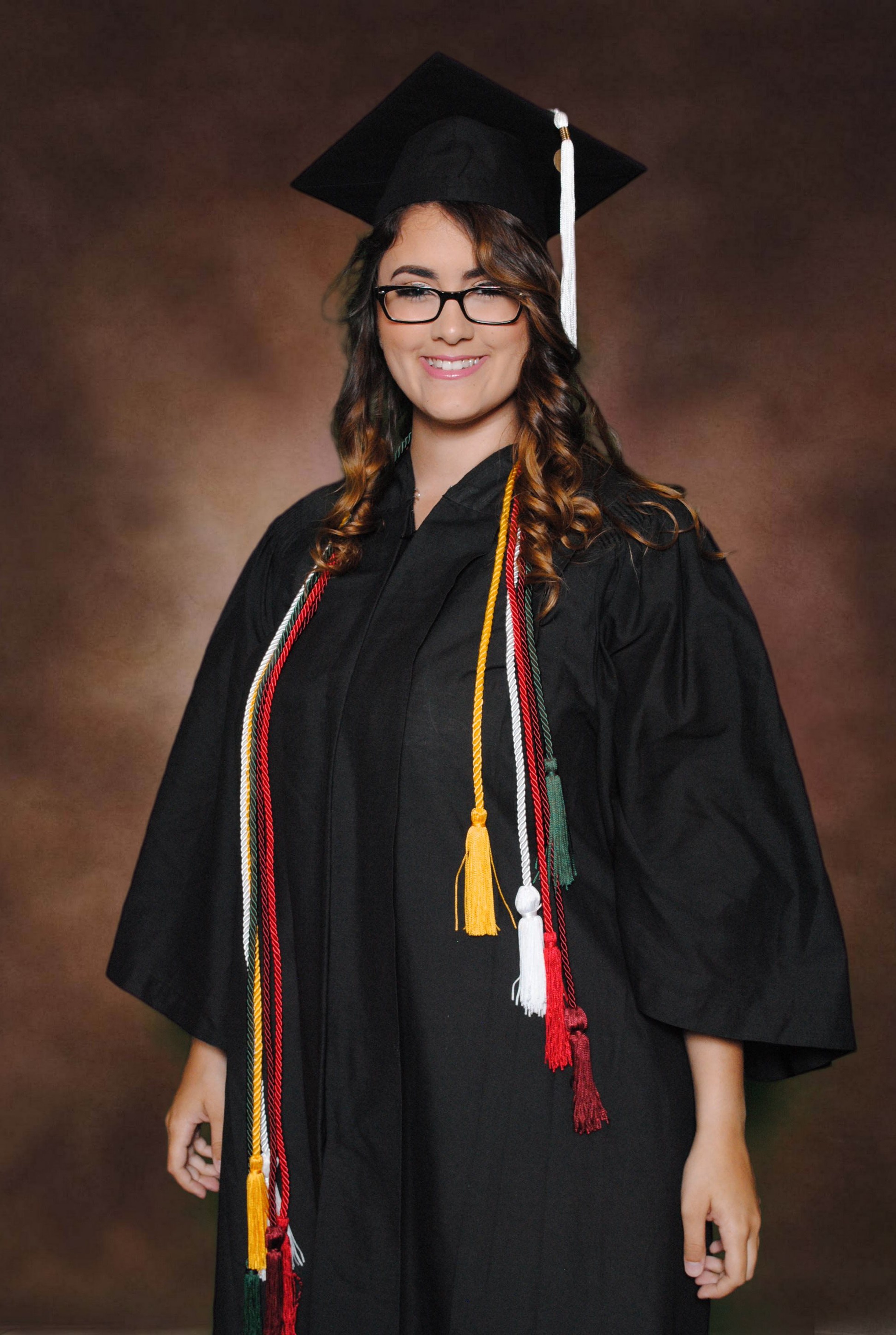 Alessandra Noli
Born and raised in Panama City, Panama, Alessandra began her journey at Florida State University in May of 2012. She graduated in 2016 with a degree in Public Relations and Creative Writing and a minor in Psychology, and is now thrilled to be pursuing a master's degree in Integrated Marketing Communication. In the future she hopes to devote her career to the Hispanic market, aiming to bridge communication gaps between Hispanic/Latinos and other cultural groups. Besides loving her pet Chihuahua Lucy, her interests include reading (southern literature and Harry Potter-related books preferred), writing short stories, and looking out for the next awesome anime to come out. 
Gaston Yvorra
I was born and raised in Buenos Aires, Argentina. Before moving to the US in 2012 I completed an associate degree in film production at the Universidad del Cine (Buenos Aires). I received my Bachelors in Fine Arts degree from Regis University in Denver, Colorado. I interned for a year at Public Square Films in New York joining the team of the finalized "How to Survive a Plague" Documentary which has since been nominated for an academy award. I worked under the close tutelage of Journalist/Filmmaker David France. During the same period of time I became an editor trainee for Jonathan Caouette director of the documentary film "Tarnation". Throughout my work as an apprentice under the guidance of these great directors I gained depth into the art of documentary filmmaking and passion for documentary research as well. My debut short documentary "Cecil & Carl" has screened at various acclaimed international film festivals, including the academy award qualifying New Orleans Film Festival and has been nominated for the Iris Prize Award. In August 2016 I started the Masters in Communication and Media Studies program at FSU and joined the Hispanic Marketing Communication certificate program. I am fluent in Spanish and English.